Latest 2degrees Shop Local winners revealed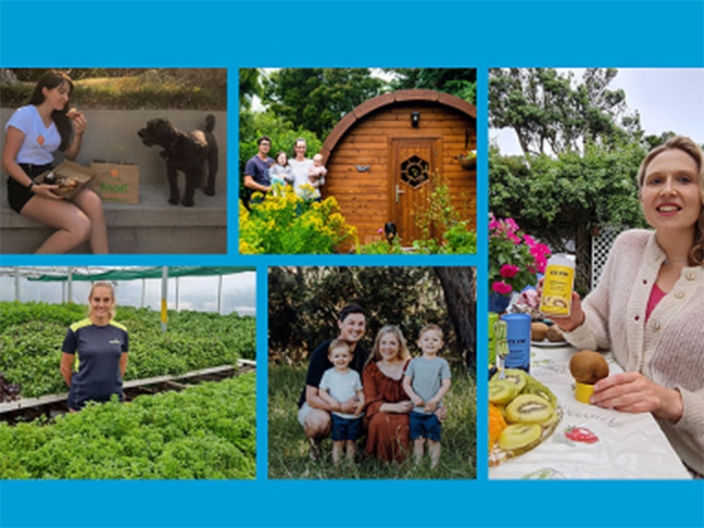 The winners of 2degrees' fourth Shop Local competition have been announced, with five businesses across Auckland, Marlborough and the greater Wellington region awarded $20,000 marketing and advertising packages.
Shop Local is one of the ways 2degrees is Fighting for Fair for Kiwi Business, rallying us all behind local businesses, encouraging people to shop local, and offering winners a helping hand with marketing and advertising packages.
Chief Business Officer Andrew Fairgray says 2degrees recognises the importance of local businesses to New Zealand and the economy, and Shop Local, alongside relationships with organisations like the Chambers of Commerce and Manaaki, provides meaningful and practical support to Kiwis.
"Shop Local was another way we could champion New Zealand business in 2021 as they continued to navigate border closures and travel was restricted. As an organisation we wanted to do what we could to help businesses remain resilient, while also recognising the communities and ecosystem that support them."
The winners are: 
Vitakiwi:
Vitakiwi, based in Wellington, manufactures 100% pure New Zealand superfruit powders. By taking the waste of 'ugly fruit' not good enough for supermarkets, Vitakiwi turns this into premium New Zealand superfruit powders that can be added to smoothies, cereals, juices, and more.
Fairplay:
Auckland's Fairplay connect conscious consumers with ethically crafted toys and natural resources for mindful play, created to provide kiwis with an alternative to mass-produced. Fairplay is committed to a way of business which helps improve the lives of the talented people who make its products, while being good to the planet.
Book-a-bite:
Auckland's Book-a-bite is an app to help reduce food waste in New Zealand. BiteHubs (eateries) with food that did not sell that day can upload details to Book-a-bite, where customers are then notified to let them know bites are available at a discounted rate from that eatery. Good for customers, eateries, and the planet!
Thymebank:
Thymebank offers customers spray-free hydroponic produce picked fresh to order daily. The seasonal salad and herbs are available to customers nationwide, directly purchased products can be sent with either no packaging, or plant-based, home compostable, or reusable packaging keeping things clean and green. Thymebank is a family-owned business based in sunny Marlborough. 
Marlborough Wine Barrel Cabins:
Quirky, fun, and comfortable - Marlborough Wine Barrel Cabins might be just what you are looking for. This unique accommodation, the only one of its kind in Marlborough, is nestled between vineyards, surrounded by stunning scenery and a garden filled with birdsong. Visitors can slow down, relax and have an unforgettable stay. 
Marlborough Wine Barrel Cabins was our People's Choice Winner, receiving the most votes in a poll hosted over the past few weeks on Stuff.co.nz.
2degrees has now given out 20 prizes packages and invested $400,000 into local businesses over the past few years through its Shop Local campaign in Northland, Auckland, Waikato, Bay of Plenty, Wellington, Marlborough and the wider South Island.
"This investment in businesses is about living our purpose of Fighting for Fair to make New Zealand a better place to live," says Andrew.
"We want all Kiwi businesses to be able to support a growing economy and ensure we have vibrant communities, so it's only fair we do our bit to help facilitate that."
2degrees supports the winners to plan marketing and advertising schedules, helps build knowledge and skills across social and digital media and the fundamentals of marketing like audiences and channel mix. The packages are tailored to suit the needs of each business, so they get the most out of the opportunity.
Posted on