2degrees Mobile as a Service delivers for NZHG
After developing a mobile application that automates and directs the work of thousands of its employees across the country, New Zealand Health Group's digital team realised that with smartphones now a crucial business tool, it would benefit from the support of a trusted Managed Services Provider. With more than 7,000 company smartphones in the hands of its people nationwide, the logistical and support challenges in keeping the hardware running threatened a tsunami of work for the IT department.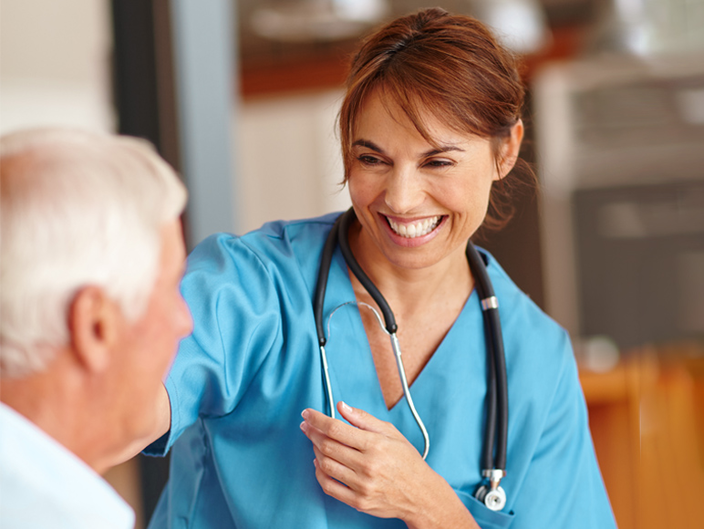 That's when it outsourced to full-service telecommunications provider 2degrees for a complete managed Mobile as a Service solution. As a result, New Zealand Health Group today enjoys the backing of a national mobile network with the coverage to support its national fleet of users with reliable support and logistics handling for every employee's smartphone, generous data allowances, and even a significant reduction in telecommunications costs.
New Zealand Health Group (NZHG) is the country's largest national provider of home and community support services, disability support, rehabilitation, mental health and behavioural support, health staffing, workplace support, and training. Services offered by NZHG include In-home Support and Aged Care, Community Nursing, Specialist Disability and Community Rehabilitation Services, Private Health and Wellbeing Services and In-home Monitoring, Social Services, Mental Health and Wellbeing, Workforce Development, Corporate Wellbeing, Workplace Support, and Staffing Solutions.
Situation
Chief Digital Officer Peter Radich says managing a fleet of thousands of handsets isn't just a hassle for the IT department. "It's a hassle for the whole company."
Describing the smartphones and the app, Radich says support workers – who include nurses, home-care professionals, physiotherapists and more – 'live in the app'. "It does everything for them, from scheduling to clinical note distribution, to capturing information at the people we support's location. It is vital that the handset and the app are always available because without it, they can't get their work done and they can't deliver care to the people we support."
Before engaging 2degrees, he says NZHG had a 'BYOD' policy and ran its own device management, but this proved problematic. "There were two major issues; it was spasmodic as to who had a phone capable of handling the app, and then security was an issue too as we couldn't enforce policy on a privately owned handset. And of course, multiple handsets, platforms and models meant a far bigger support function. And bear in mind, our team specialises in the app, not the phone issues."
These factors not only put extra work on the IT department but also meant a reduced uptake of the app in the user population. This is a key metric, says Radich, as the app is considered a crucial component in efficiently managing the NZHG workforce.
Solution
2degrees proposed a fully managed Mobile as a Service solution across the entire NZHG employee population. Not only would this immediately alleviate the NZHG IT team from any hardware-related issues (which includes issuing individuals across the country with a device, allocating airtime and data, identifying and resolving any problems with the handset, and issuing new handsets as and when required, including complete fleet updates), but also standardise the devices.
"A key thing for us is we don't want to manage calls from more than 7,000 people when they have a broken phone or anything else to do with the screen or other hardware. We're best at doing our systems and applications. What 2degrees proposed has every phone accounted for, secure and locked down, and everything encrypted – which is essential when dealing with health records. If a handset is lost, it is remote wiped and it can be traced. And with first-line support provided, we no longer need a service desk for that, only having to focus on application-specific questions from our users," Radich explains.
A big part of managing such a large number of mobile devices, which can and do get lost and broken all the time, is keeping a viable smartphone in every user's hands, all the time. "If things go wrong, and they do, 2degrees handles it. They send out a new phone with a courier bag for the return of the old one where applicable. And with a flat support fee for each user, it's a known cost model, with no charge for breakages or wear, but a cost for lost handsets."
Such a deal, Radich says, made sense from every perspective. "Lower overheads, predictable costs. And with 2degrees, a key factor is the generous allocations of data, unlimited calls and texts, which meant confidence that we wouldn't have employees running out and having to spend time arranging more."
Results
That the delivery of Mobile as a Service is a resounding success can be seen in the duration of the contract, which Radich confirms has just been renewed for another term. "We got started with this option back in 2020 and it has proven highly effective. It's even delivered some unexpected benefits, including a substantial reduction in spend on telecommunications costs thanks to the allocations, rollover data provided by 2degrees, and the fact that on-net calling incurs no charges," he enthuses.
There's a direct benefit to the company's people, too. "They get a brand-new, latest model handset every two years and we're happy for them to port their personal number and use the company phone; again, with 2degrees' data and minutes, there have been no issues even with private use," Radich adds. "And with our people being road warriors, excellent communication means they feel closer to the office and part of the team, wherever they are across the motu."
With NZHG people travelling all over the country, including to remote locations, he adds that device reliability and coverage are key. Having provided assurances ahead of the initial deployment, 2degrees has proven its capabilities over the duration of the contract. "Any concerns we had were put to bed. 2degrees has made significant investments in terms of big rollouts of cellular sites, and put in place coverage guarantees in the contracts confirming confidence in its networks," Radich comments.
Thanks to its Mobile as a Service arrangement, he says NZHG's people are empowered to deliver care to  the people we support, where and when it matters most. "Our organisation is about delivering our care services for  the people we support and making their lives better. With 2degrees handling the handsets, data and minutes, every one of our people can do their job better, faster and more efficiently. We've seen increased uptake of the app – a key metric – and because of that, we have a better-managed workforce, with better data coming back. 2degrees has given us a very flexible, very comprehensive, and very secure solution."
And, of course, the IT team no longer must deal with broken, lost or otherwise compromised smartphones. That's something Radich can smile about.
Peter Radich's top 5 reasons for choosing Mobile as a Service
Smartphones are standardised: Support is eased with a single handset brand and model dominating the NZHG mobile device fleet. This reduces the cost of support, improves reliability and time to repair, and eases replacement when necessary.
Elimination of support overhead: The NZGH IT department no longer deals with the considerable logistics and support requirements emerging from more than 7,000 handsets in the field. This sharpens focus on value-adding activities, particularly around the crucial NZHG app used by its people to manage their workday.
Predictable costs: With an up-front fee agreed for support, NZHG has a stable budget with no surprises.
Reduced telecommunications spend: No-fee on-net calling combines with generous data and free calling allocations for a significant reduction in operational cost.
Hassle-free, reliable device fleet: With Mobile as a Service, every employee has a quality, reliable smartphone in their hands at all times. Repairs and replacements are handled rapidly, minimising business disruption and contributing to effective patient/customer service.
Posted on