2degrees achieves Rainbow Tick Accreditation
Taking pride in our stride. 2degrees is proud to announce it has achieved its Rainbow Tick Accreditation. This is an exciting step in the telco's journey, and part of its purpose to fight for fair for Aotearoa.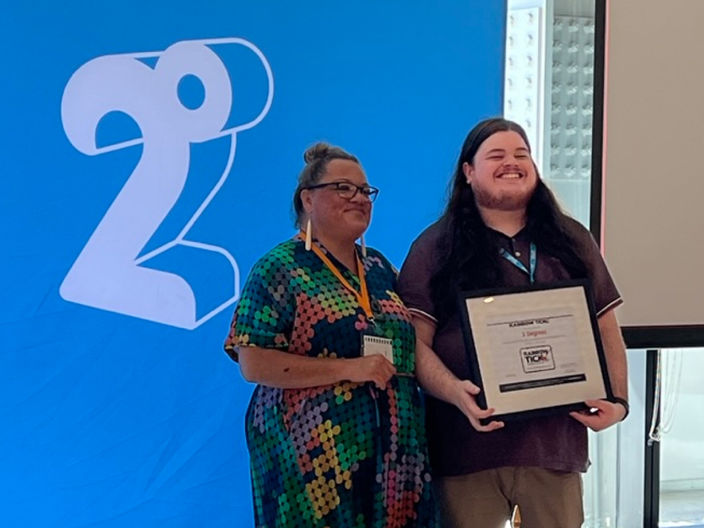 2degrees' Chief Executive, Mark Callander, says the accreditation is a powerful symbol of what it means to be part of the 2degrees family.
"Fighting for fair is our purpose, it's the core to everything we do. Whether it be our 2degrees family or our wider whanau of customers, partners and community, our space is one where everyone should feel comfortable and empowered to be their full selves," says Callander.
As a 2degrees employee part of LGBTTQIA+ communities, achievements like this make Brynley McDonald proud to be part of the 2degrees team.
"2degrees has always been such an accepting and empowering business to work for, but to have just achieved the Rainbow Tick accreditation makes me proud on a whole new level. It's a way for us to prove to ourselves that we do have the right processes and culture in place to be inclusive.
"I'm part of the 2degrees Rainbow Heroes team which we established in 2021, and in that time, we've organised Rainbow Youth clothing donation bins, held Pink Shirt Day fundraisers, packed sexual health packs for the Burnett Foundation, supported with pronoun education internally, and so much more. This is just the beginning, and it has been so rewarding to feel we're making such a difference just by being 2degrees employees," says McDonald.
Callander agrees that it's just the start and says the business is buoyed by the accreditation and well positioned to build on its efforts.
"Our approach has been to really do the mahi internally first, put the right foundations in place and then put our hand up to be assessed. This is a huge step in the right direction and we're taking pride in our stride as we work through it together," says Callander.
Accreditation Manager at Rainbow Tick, Wikitoria Gillard, says "It was a pleasure to work with the 2degrees team, their enthusiasm and engagement throughout the Rainbow Tick Accreditation process was incredible. The work was driven by members of the rainbow community and supported by Martin Sharrock, Chief Technology Officer, from start to end – a sign of true leadership. It was great to see such a network of the 2degrees team engage with the process."
Now that the accreditation has been secured, the company is working towards further policy work, communication, and education around building awareness and understanding for LGBTTQIA+ communities both within the business and more broadly.
For more information about Rainbow Tick, please visit: https://www.rainbowtick.nz/
Posted on