2degrees and Vocus NZ merger completes
The next generation of 2degrees promises to further disrupt NZ telco landscape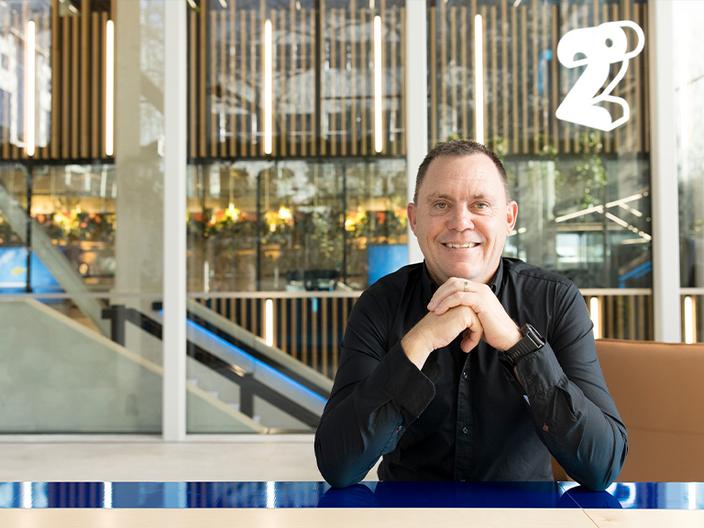 2degrees and Vocus NZ officially joined forces today – becoming the country's third-largest telco, with an annual turnover of more than $1bn.
CEO Mark Callander says 2degrees is set to further challenge and disrupt the telco market, and Kiwi consumers will benefit.
"I see an incredibly bright future for 2degrees and its customers. 2degrees is a well-recognised and trusted brand, now offering New Zealanders access to a world-class mobile network, a national fibre network, as well as energy capability. 2degrees is a business that is well-positioned for strong growth into the future."
Callander said key to 2degrees' future is its 5G network rollout in main centres across New Zealand and expansion of its fixed wireless product (against a background of fibre input price increases).
Today Callander announced the launch of 2degrees' unlimited wireless 5G broadband – at an introductory price of $65 a month.
"Unlimited 5G home broadband just makes sense – with the speeds that 5G offers, people don't want to be constrained by data caps.
"The combined business has a tremendous amount of infrastructure, and we intend to leverage this to shake up the telco landscape and better serve customers across mobile and fixed services.
Callander said 2degrees will push into a range of market segments, and he expects 2degrees to take an even greater share of the market.
"The country's businesses and enterprises will particularly benefit from a highly credible third player focused on value and innovation.
"We have a combined history as challenger brands and market disruptors. Today we have brought together two organisations which for decades have disrupted and challenged the New Zealand telco market, lowering the cost of services and driving product innovation through a relentless customer focus."
Callander said the first changes customers will notice include new self-service portals and applications designed for seamless interaction with the company, as well as a range of new products.
"Underlying all this is a programme of work to simplify and digitise the business. We have a lot of experience of this over the decades, and it will be core to the new-look business and how it meets customers' needs.
"Central to the 2degrees ethos is its vision of Fighting for Fair. As we move forward, we'll have a laser focus on award-winning customer service, innovation, and our commitment to bringing competition to Kiwis – from prepaying mobile users, to households, and businesses of all sizes right up to large corporates.
"This is a company with serious growth ambitions, and we aim to capture further market share through delivering better products, better service, and more innovation. We are excited about the path ahead of us and look forward to working together as a team to deliver great things for our customers." 
Posted on