2degrees announces 'cell towers in space' test
2degrees is set to send text messages via a 'cell tower in space' this month.
The trial comes as the telco today announced it has signed a commercial contract with Lynk Global, Inc. to bring satellite-to-phone connectivity to 2degrees customers across New Zealand. The agreement will ensure New Zealanders stay connected no matter where they are, using Lynk's 'cell-towers-in-space.'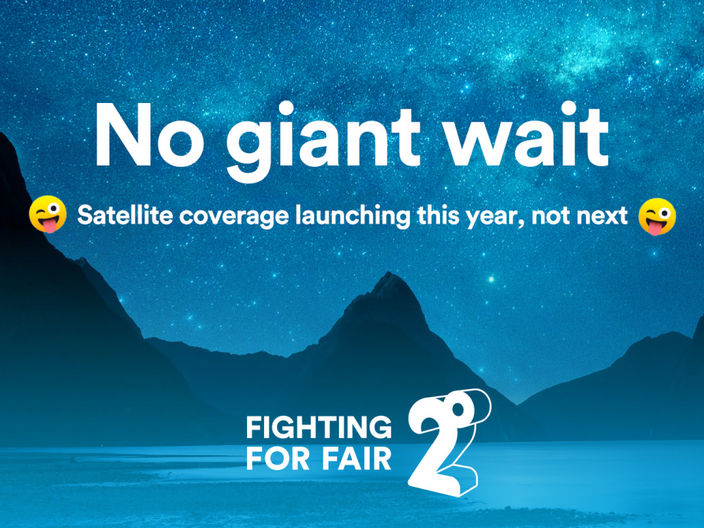 The May 25 test will trial Lynk's satellite to phone service, in preparation for 2degrees' commercial launch of the service later this year.
2degrees CEO Mark Callander said: "Satellite technology is moving at an astonishing pace and we're pleased to be working with Lynk Global to get a satellite to cell phone service in 2degrees' customers hands."
Callander said 2degrees has started promoting the service, via an advertising campaign, social media, and customer communications but he said the communications won't get ahead of the technology which is developing.
"2degrees is nothing if not straight up. While this is an exciting technology you won't hear us making claims for 18 months plus away – we'll keep customers across actual progress, actual direct to cell satellites in operation and actual customer availability which is likely to be later this year."
Callander said the test will be conducted in an area with no cell signal, around 30 minutes north of Whanganui.
From there, the two companies would complete network integration work, and then release the service to customers.
The service will initially let users send and receive messages on their current mobile phones when a Lynk Global satellite is overhead. As Lynk Global launches more satellites, the service will be available for longer durations, and ultimately also allow voice and data services.
"New Zealand is well served by world class mobile technology, but we're not a country contained to urban living – we're a country of outdoor explorers, trampers, farmers and boaties. Through Lynk, 2degrees is exploring how best to enable connectivity for our customers when they're beyond traditional coverage."
Lynk has more 30 commercial agreements in place across the globe and has currently demonstrated its technology in more than two dozen countries and on seven continents.
Posted on