2degrees announces satellite-to-cell trial with global LEO satellite provider Lynk
Along with global satellite provider Lynk, 2degrees has announced a trial of technology that enables customers to connect from areas outside of terrestrial mobile coverage – bringing 2degrees closer to providing mobile connectivity everywhere in New Zealand.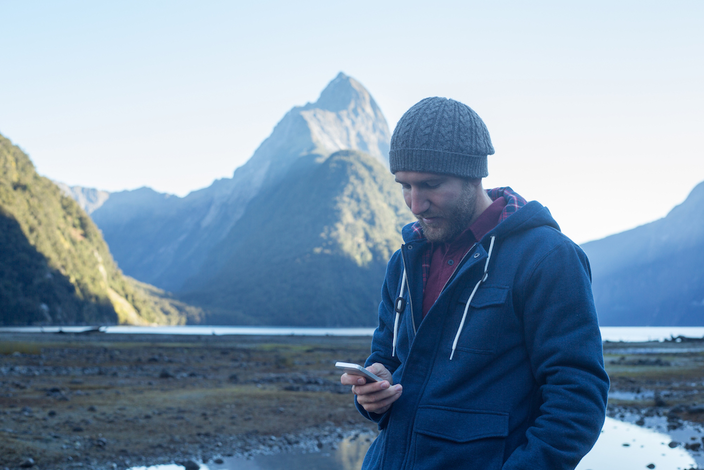 "New Zealand is well served by world class mobile technology, but we're not a country contained to urban living – we're a country of outdoor explorers, trampers, farmers and boaties. Like other mobile providers around the world, 2degrees is exploring how best to enable connectivity for our customers when they're beyond traditional coverage," says 2degrees CEO, Mark Callander.   
 "LEO satellites are going to be a future contributor to the mobile experience and we're committed to ensuring our customers have access to opportunities as they develop. We'll begin with initial trials shortly and, over time, we expect 2degrees customers will be able to send text messages and ultimately get voice calls and basic data services from anywhere in New Zealand. Of course as satellite-to-cell develops, it is hoped that this technology could also play an important role in keeping customers connected following major events such as we've seen recently." 
Lynk is a US company deploying an innovative satellite-based telecommunication service, by allowing mobile network operators to connect standard mobile phones via cell towers in space when they are either beyond current mobile coverage, or when the mobile network has an unplanned outage.   
James Alderdice, VP Asia-Pacific at Lynk, says "Lynk is building, launching, and operating a constellation of LEO satellites called "Lynk the World (USASAT-NGSO-10)", which acts as cell towers in space and provides connectivity directly to mobile phones without any modifications to either the MNO network or customer devices." 
"The beauty of this is its simplicity as Lynk works with all existing standard 3GPP mobile devices." 
Ahead of its initial commercial service launch, Lynk has demonstrated and tested the service in 21 countries. The trial with 2degrees will start this month. Lynk has already deployed three operational commercial satellites with the initial service providing intermittent messaging functionality. As more satellites are deployed the service availability will increase and grow to provide mobile broadband and voice. 
Callander says that 2degrees is already utilising LEO satellite technology as reserve backhaul and also offering fully integrated LEO satellite broadband solutions for business customers, as a key tool for redundancy and resiliency in geographically diverse and challenging countries such as ours. 
"While full LEO satellite mobile services are some way away, we're testing capabilities in this area to ensure 2degrees customers are set to benefit as Lynk LEO satellites are deployed." 
Posted on