2degrees enters power market
Promises to bring Fight for Fair to New Zealand electricity consumers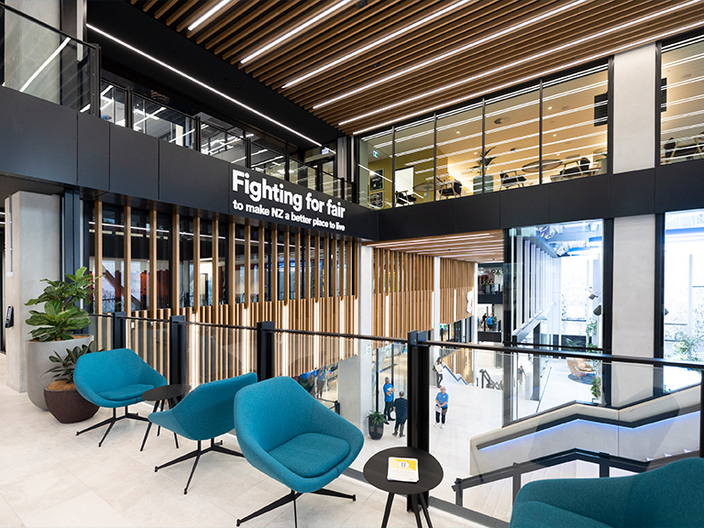 2degrees today kicked off its entry into the power market - selling electricity bundled with broadband to new customers.
NZ's fairest telco said today's launch is just the first step, and that Kiwis will see a full-noise entry into the electricity market in 2023.
CEO Mark Callander says 2degrees' long-term goal is to contribute to creating a more competitive and fair power market – and to bring the '2degrees effect' to household electricity.[i]
"2degrees impact on telecommunications services for New Zealand homes and businesses is well known. 2degrees has been a leader in the mobile market, bringing products like carryover data, fair monthly billing, and straight-forward customer communications to the sector.
"We want to bring real change and consumer benefits to a market that is overdue for true competition."
Callander said the launch pricing was sharp – but his challenge to team is to do something next year that will bring the 2degrees brand to life in the energy market. To do this, he said, the regulatory landscape needs a revamp.
"We have the expertise, scale and brand awareness to shake things up in the electricity market. But while there are similarities between electricity and telecommunications, bringing real competition to electricity may be an even greater challenge. You have four vertically integrated players who dominate and regulatory and market constructs that act as barriers to innovation and competition in this sector."
Callander said the challenge for 2degrees is to deliver innovation in a sector, which is hard to disrupt and where a lack of availability of fair and reasonably priced wholesale products flows through to current high prices and limited options for customers.
Callander points to the structural separation in telco, the unbundling of the copper network, and the introduction of regulated fibre products as examples of change that 2degrees and others drove through the telecommunications industry. All these, he says, increased choice, drove down cost, and increased quality of services for Kiwis households.
"At launch we have a good offer. It's competitively priced, and we haven't got multiple rate cards that we use to cross-subsidise our broadband plans like some of the bundled power providers cheekily do.
"The next challenge for us is to bring interesting offers that make power pricing fairer for Kiwis. 2degrees isn't afraid of a challenge and is committed to bringing something new to the table for New Zealand electricity customers. We will continue to work with industry stakeholders to secure market changes that ensure we can offer our products and services to all Kiwi households," says Callander.
[i] For more on the '2degrees effect': https://thespinoff.co.nz/business/07-07-2022/why-we-shouldnt-hold-out-too-much-hope-for-a-grocery-market-2-degrees-effect
Posted on