Celltower in Space trial successful
2degrees has successfully sent and received a message to a standard mobile phone from Lynk Global's 'cell-towers-in-space' – the latest step in a move to provide Kiwis with cell coverage in remote areas of New Zealand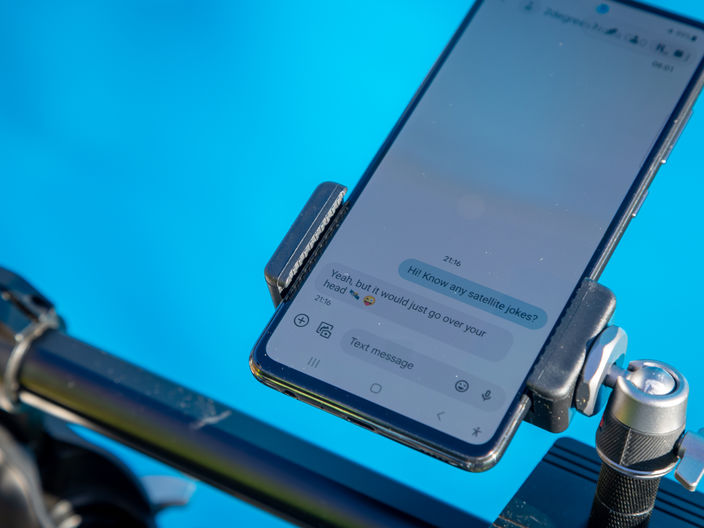 2degrees CEO Mark Callander said the trial was conducted 30 minutes north of Whanganui, New Zealand in conjunction with sat2phone provider and partner Lynk Global.
Callander said the trial tested several handsets and a Lynk SIM card, and sets the scene for a commercial roll out.
"This is a big step. It proves the technology works, and allows us to move to the next step – trialling it on 2degrees SIM cards. Once we have done that, we'll look to start offering the service to customers.
"We also sent a couple of emojis – and Lynk thinks this is a world first."
One test sending a message from the satellite read "New satellite – who dis? Just kidding. Hi 2degrees – this is Lynk Global here."
A following test to trail back and forth messages read: "Hi! Know any satellite jokes?" with the reply "Yeah, but it would just go over your head" and the satellite and winky face, tongue out emoji."
Callander said the coverage and services would expand over time.
"Initially, the service is limited to times when Lynk satellites are passing overhead. As more satellites are launched, the more frequent overpasses will become. Lynk has an aggressive launch schedule, so we will see this expand quickly over the coming couple of years."
Callander also said while 2degrees would launch with SMS, voice and data services would follow.
"Ultimately, this will be a full cell service unbound by NZ's geography. Kiwis will be able to connect no matter where they are in NZ or our territorial waters. It's a game changer."
"Today's news means we are only month's away from getting this into Kiwi's hands– so we'll be the first in market in New Zealand by more than a year."
Lynk Chief Commercial Officer Dan Dooley said, "Lynk has conducted more than 24 trials worldwide and we are confident with our plans to launch commercial services over the next few months.
"We were really pleased with the New Zealand trial, and 2degrees is committed to getting this into the hands of consumers quickly, which Lynk supports.
"New Zealand is a geographically interesting and diverse country, with large expanses of lowly populated areas – a perfect fit for LEO Sat."
Posted on