Committed to making climate action, 2degrees' Science Based Targets are verified
2degrees today announced its Science-Based Targets by the Science Based Target Initiative (SBTi) have been verified.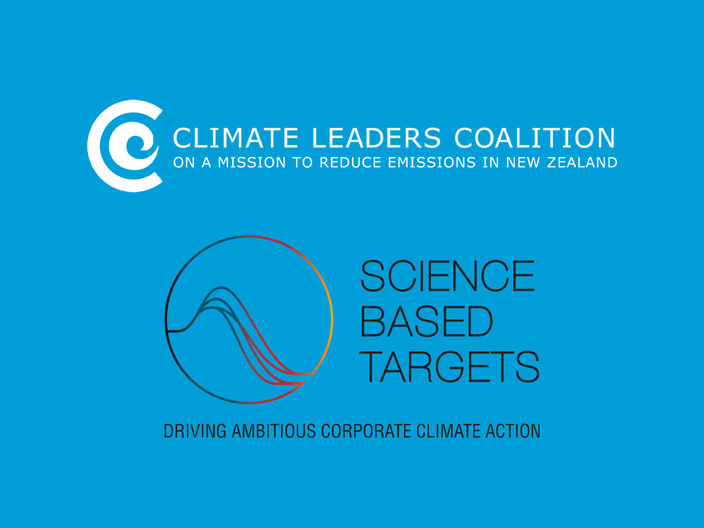 The Science Based Targets verification and signing of the Statement of Ambition, means 2degrees is committing to measuring and reporting carbon emissions and working with customers, employees, partners, board, and suppliers to do the same with the aim of supporting New Zealand's commitments to the Paris Agreement. The targets 2degrees has set are below and are aligned to the initiative's ambitions to reduce carbon emissions on a global scale.
2degrees commits to reduce absolute scope 1 and 2 GHG emissions 43% by FY2030 from a FY2022 base year
2degrees commits that 75% of its suppliers by spend covering purchased goods and services, and capital goods, will also have science-based targets by FY2028
This verification is a milestone in 2degrees' journey to lower its emissions and this commitment is solidified as the company has also joined the Climate Leaders Coalition, a CEO lead community that is paving the way to create more transparent and progressive climate action.
Emma-Kate Greer, Chief Corporate Affairs Officer at 2degrees comments, "We are continuously looking to identify and implement programmes throughout our business that will reduce waste and reduce our carbon emissions and actively look to partner with vendors that too have the same drive to be more sustainable."
"We are continuously looking to identify and implement programmes throughout our business that will reduce waste and reduce our carbon emissions and actively look to partner with vendors that too have the same drive to be more sustainable."
2degrees has already made several changes to reduce emissions, including trading out equipment on its network through its 5G rollout to more energy efficient technologies. Across its retail store network, the use of timed lights, motion sensors, and HVAC timers has been rolled out. In two of its data centres, it has introduced cooling systems to help with energy efficiencies and has plans to roll this out nationwide. The head office in Auckland is 6 Green-star rated.
"Fighting for fair is our purpose at 2degrees, it is embedded across everything we do and underpins every decision we make; we believe as a business and as a country we have the ability to shift the dial utilising world class telecommunications infrastructure to meet our and our customers' environmental goals" 
Posted on