Huawei B535-933
What's in the box
1 x Huawei B535-933 4G modem
1 x Power supply
1 x Ethernet cable
1 x Modem stand (grey)
1 x Quick start guide
1 x Safety manual
1 x Quick connect QR code sticker
Step 1: Position your modem
Unbox your 2degrees B535-933 modem and attach the grey stand to help it stay upright.
Place your modem in an open area with access to a power outlet.
TIP: For a strong signal, position your modem near a window or on a windowsill.
Avoid placing your modem behind books on a shelf, inside any metal cabinet, or under furniture.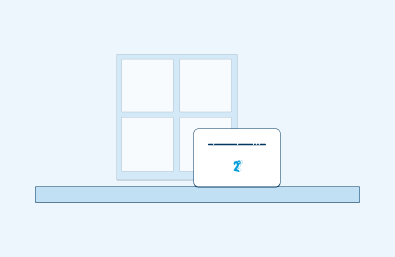 Step 2: Plug in and power up
Plug the power adaptor into the back of your modem, connect the other end into a power outlet and turn it on.
Wait 30-60 seconds for the lights on your modem to come on.
Look for the white light on the far left of your modem and the signal light bars on the far right of your modem. More bars indicate a stronger signal.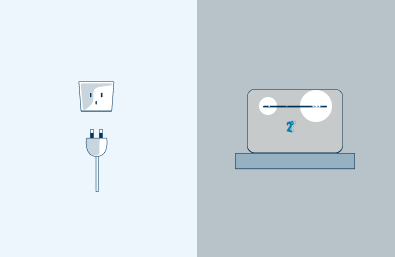 Step 3: Connect to WiFi
To connect, find the WiFi connection on your mobile, tablet or computer (WiFi connection name will begin with 2degrees). Then enter the WiFi password - located on the back of your modem.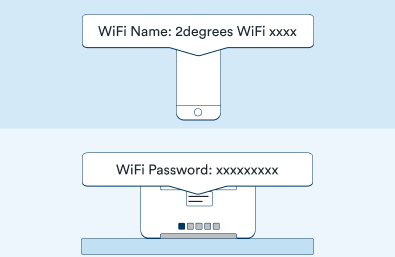 You're all set
If you want to explore your modem's settings in greater detail, please refer to our advanced modem settings page.