Orbi Wi-Fi Router Guide
What's in the box
1 x NETGEAR Orbi Wi-Fi 6 router
1 x Power adaptor
1 x Ethernet cable
1 x Quick start guide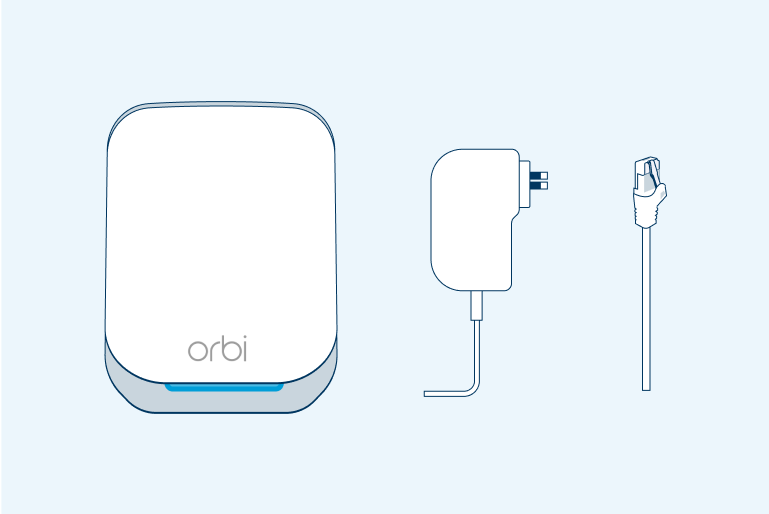 Step 2: Plug in and power up
Connect the power adapter and turn your Orbi on at the wall.
Note: If you have a landline, connect it to the port labelled POTS or TEL on your Optical Network Terminal (ONT).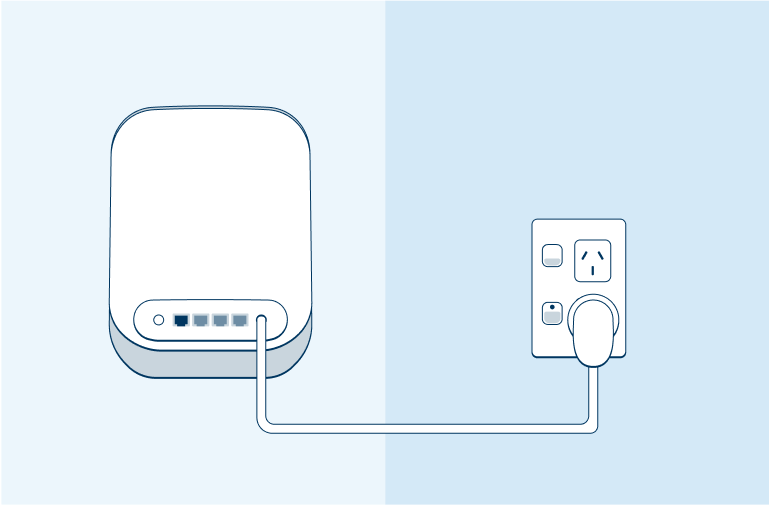 Step 3: Connect your Orbi router
Connect the Ethernet cable to your Orbi's Internet port, then connect the other end to the port labelled LAN1 or GE1 on your Optical Network Terminal – that's the fibre box usually found on your wall.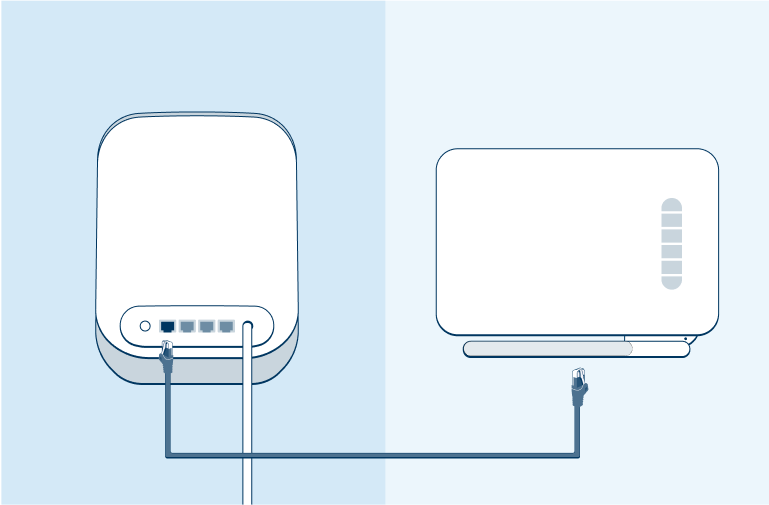 Step 4: Connect to WiFi
Go to the Wi-Fi settings on your mobile device.
Connect to your Orbi Wi-Fi network. You'll find the Wi-Fi network name and password printed on the front of your Orbi router.
Please note: It may take a few minutes for your network to appear after plugging in your Orbi.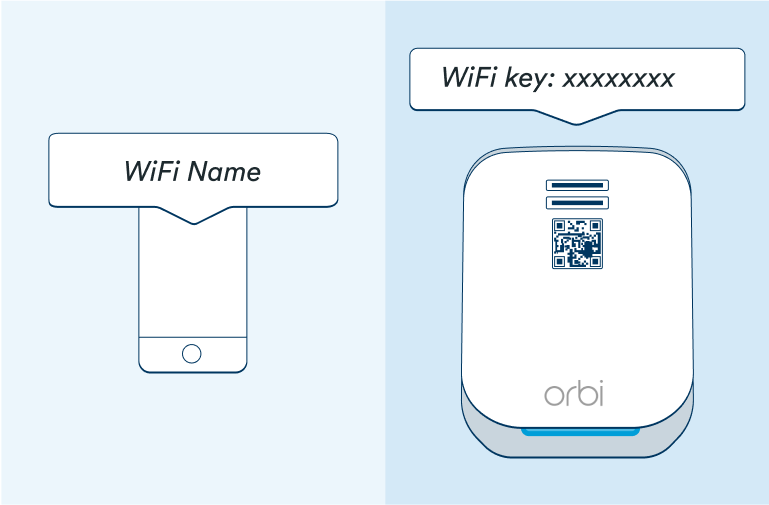 Step 5: Open the Orbi app and follow the setup instructions
Important: Skip the steps instructing you to disconnect and reconnect your ISP modem. These steps don't apply – just select 'Continue'.
That's it, your Orbi router is up and running!